Due to staff shortage, our existing employees have worked long hours to keep AK Family Pharmacy up and running. We appreciate all their efforts and want to ensure they stay healthy and happy through this time.  As a result, we've made the decision to temporarily close the North Pole branch on Saturdays.
From Memorial Day to Labor Day (May 30 – September 5), the North Pole branch will no longer have Saturday hours.  OUR TVC LOCATION WILL CONTINUE TO BE OPEN SATURDAYS 9-1PM.  We apologize for any inconvenience this may cause.
We invite and welcome you to the NP BRANCH during the week.
Our hours are as follows:
Mon – Fri: 10am – 6pm
Sat: CLOSED
Sun: CLOSED
We are currently having phone issues, resulting in out of state phone numbers. We hope to get this fixed shortly and appreciate your patience. Our phone numbers are below:
NP internet phone number: 850-750-0346 (Milton, FL)
We would like to thank you all who voted to make us one of the top pharmacies in Fairbanks.  We ranked second in the pharmacy category!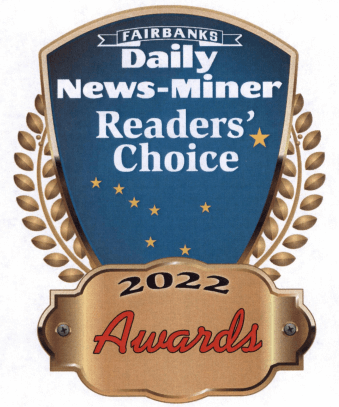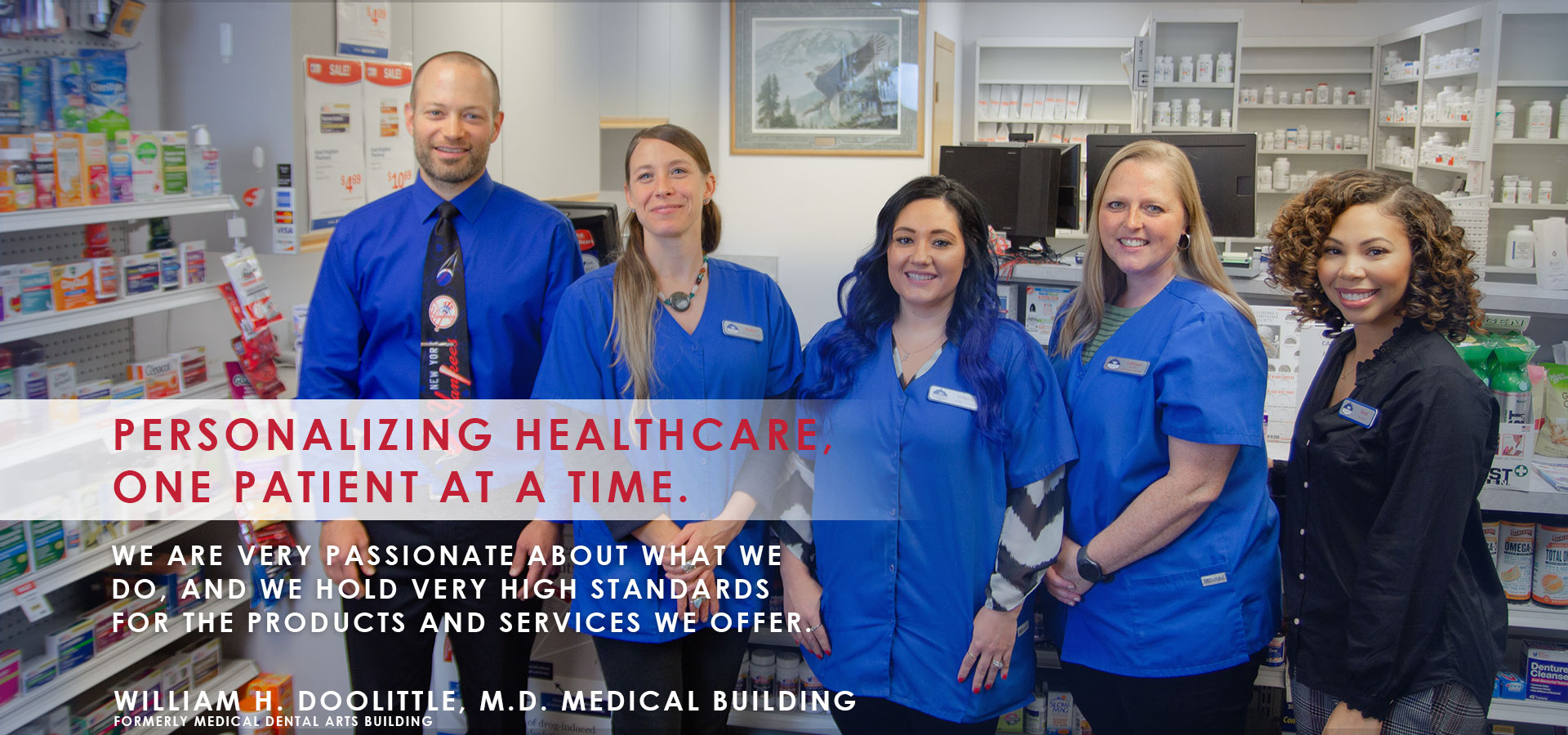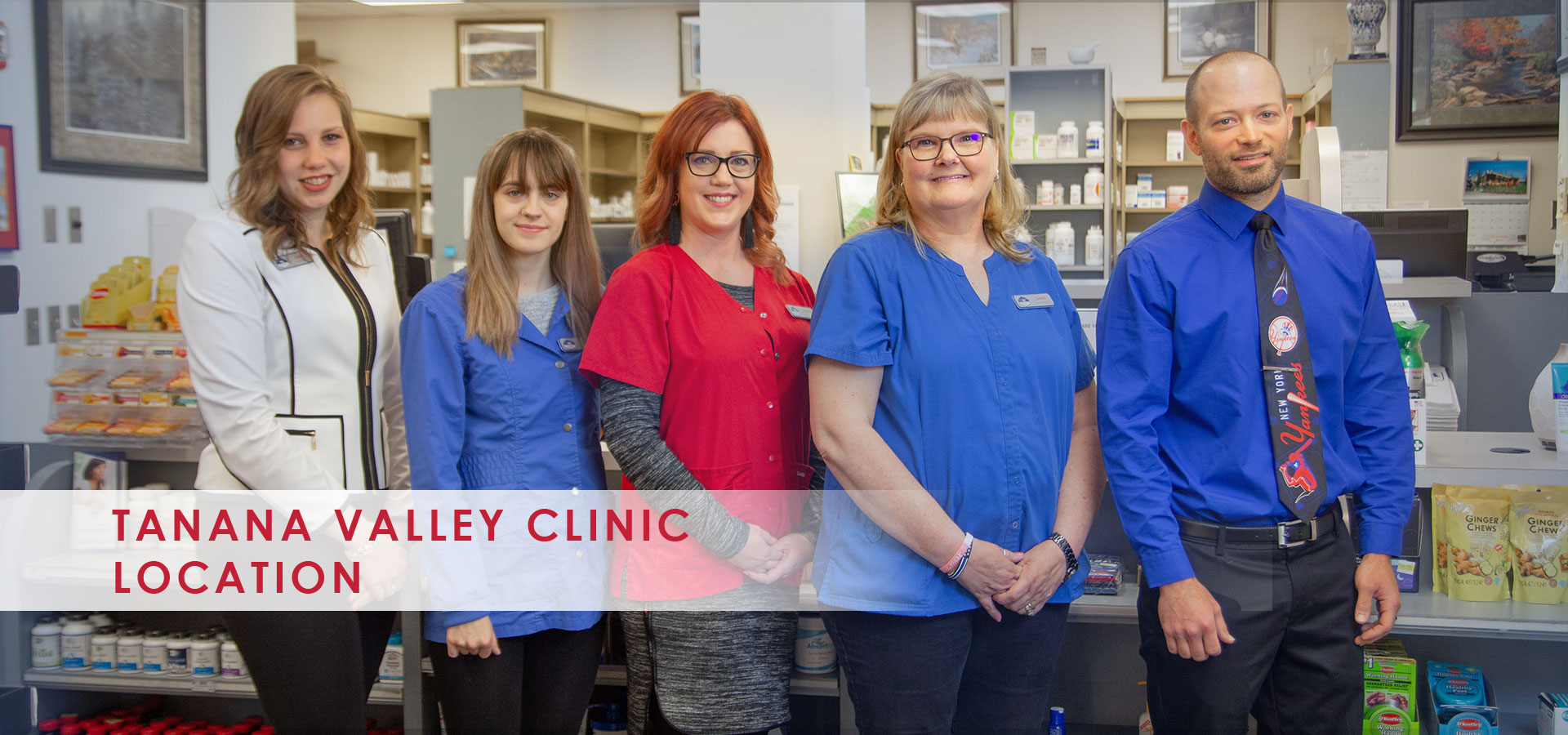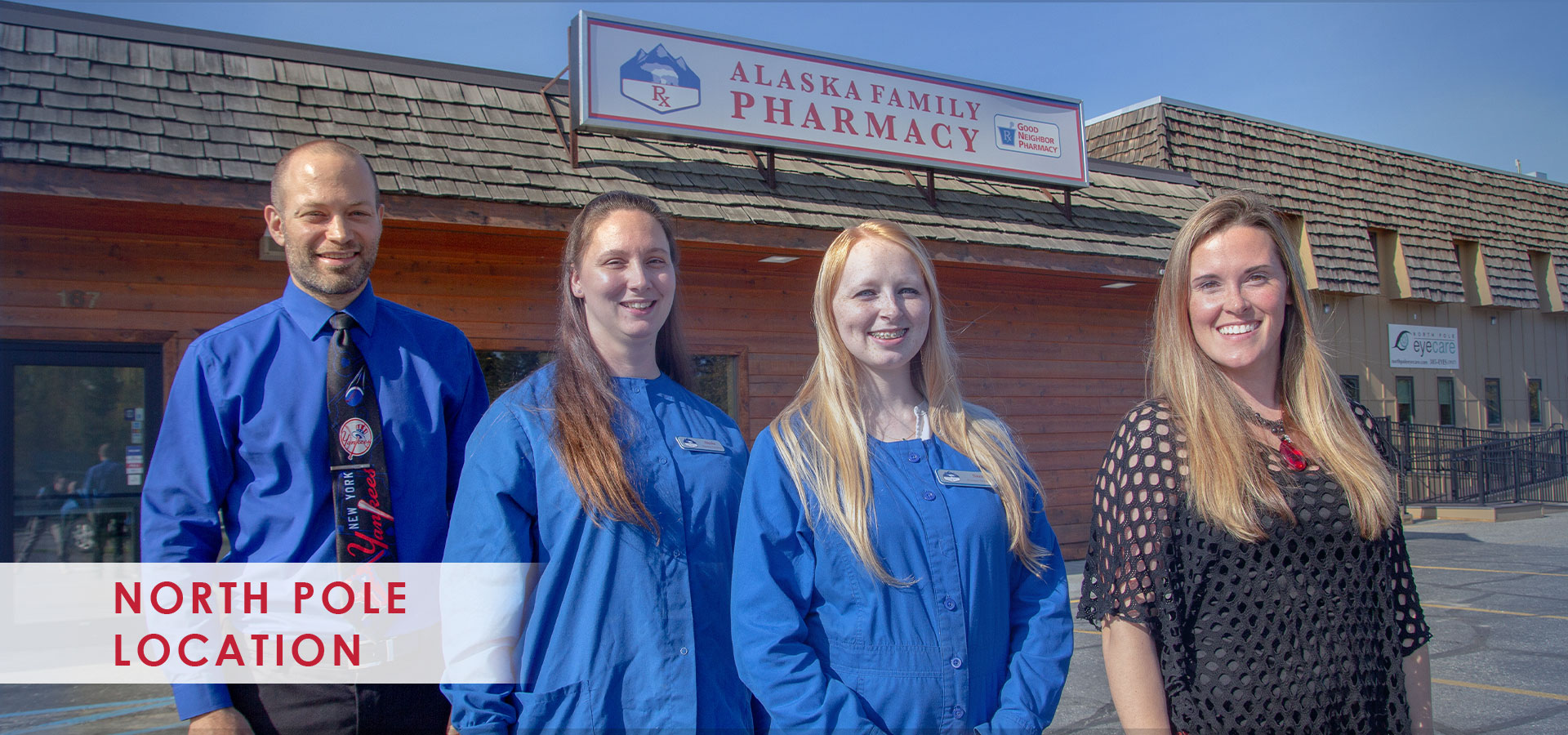 OUR LOCATIONS AND COVID-19
Health and safety is a top priority at Alaska Family Pharmacy. We follow CDC guidelines inside each location for our staff and patients.
When you visit, you can expect the following precautions:
Curbside pick-up delivered by a masked employee.

Drive up service in North Pole.

Plexiglass shields at the counter.

Physical distancing and a limit on the number of people allowed inside each location.
Delivery to your home or work by a masked driver.

Cleaning of counters and high-touch items regularly throughout the day.

Regular hand washing and hand sanitizing between serving each patient.

Social distancing of staff at each location.
We appreciate your business and are committed to our community and your wellness.
Serving the Alaska Interior since in 1987.